Beyond our executive team, our company consists of a cadre of skilled operatives, investigators, and security professionals. While their experience is extensive, their biographies remain confidential due to their undercover and clandestine assignments.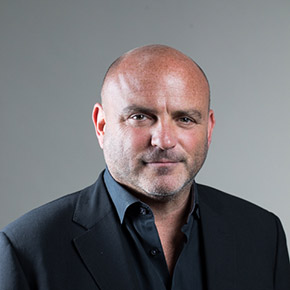 Herman B. Weisberg –
Managing Director
As a decorated Detective in the New York City Police Department, Herman Weisberg rose through the ranks to join one of the NYPD's most elite units and worked with the Secret Service on executive protection details. As a top investigator for legendary New York County District Attorney Robert Morgenthau, he led worldwide investigations into extortion, financial crimes and other complex criminal cases. As Managing Director of The Sage Intelligence Group Services, Mr. Weisberg oversees investigative work in support of complex litigation, corporate security, and executive protection on behalf of law firms, major corporations, small businesses, and individuals.
A twenty year veteran of the NYPD, Mr. Weisberg conducted undercover assignments on behalf of the Public Morals Division and investigated narcotics trafficking in Brooklyn and Queens before being assigned to the prestigious Intelligence Division. In the Intelligence Division, he underwent Dignitary Protection training and subsequently performed "advance work", coordinated with both the State Department and the Secret Service and served on protection details for Vice President Al Gore and President George Bush as well as visiting dignitaries from all over the world.For ten years, he was assigned to the New York District Attorney's Detective Squad, one of the NYPD's most sophisticated units, where he was promoted to Detective Second Grade. As a Detective in Mr. Morgenthau's storied office, he was the lead investigator in several of the most sensitive, multifaceted, and global criminal cases in city history. Working with skilled attorneys, he developed contacts with law enforcement agencies throughout the U.S. and abroad.
While many of his cases remain confidential, Mr. Weisberg was the lead investigator and arresting officer of the CEO and CFO of Tyco. The investigation resulted in the convictions of the both defendants and sentences of 8 1/2 to 25 years and $170 million in fines.
He was also the lead investigator in the global Oil for Food Program corruption case, where he conducted interviews and investigations worldwide, which resulted in numerous arrests and millions of dollars in fines; the $1 Million larceny from the Hamptons Management Company; and a major insider theft from the BNP Paribas Bank.
Known for his interview skills and absolute discretion, Mr. Weisberg was tasked with leading the investigations and negotiating the resolution of blackmail and aggravated harassment cases on behalf of some of Manhattan's notable residents, including the highly publicized extortion of a well known talk show host.
Mr. Weisberg is trained in Dignitary Protection, Homicide Investigation and was a certified instructor of the "Flying While Armed" Program of the TSA.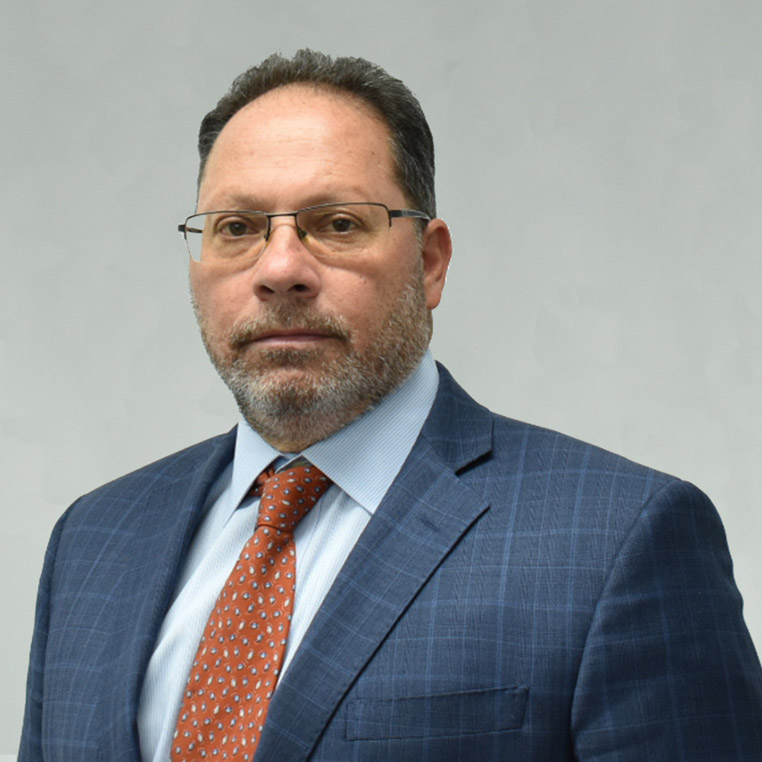 Ignatius Licato –
Director of Operations
Sage Intelligence's Director of Investigation, Ignatius Licato, manages investigations into financial fraud and asset misappropriation related to commercial litigation and criminal investigations. He has extensive experience conducting joint investigations with regulatory agencies and state and federal law enforcement agencies, including the F.B.I., the Manhattan District Attorney's Office, and the U.S. Postal Service, involving identity theft, bank fraud, postal crimes, and money laundering.
His recent investigations include foreign and domestic surveillance, witness identification, data mining, and the retrieval of the revelation of theft and financial crimes, which involved the subsequent arrest and conviction of the criminals, as well as the recovery of stolen assets.
Prior to joining Sage, Iggy represented firms affected by financial frauds committed by employees, partners, and industry players during his tenure at KBTF/Intelligence Options LLC. During one such case, he played a key role in an investigation conducted on behalf of the United States Federal Housing Finance Agency related to its suits against numerous financial institutions accused of misrepresenting mortgage-backed securities sold to Fannie Mae and Freddie Mac. Iggy managed the employee interviews, witness identification, and data retrieval operations, which ultimately prompted several high-dollar settlements and admissions of wrongdoing from the financial institutions.Additionally, Iggy also conducted an investigation on behalf of Fairfax Financial Holdings. The client was seeking billions of dollars in damages from several defendants, who were accused of conspiracy to commit securities fraud. The revelation of the conspiracy, and Iggy's role in curtailing the activities of those involved, played a determinative role in the client's recovery and continued success. Iggy retired as a Detective 2nd Grade from the New York Police Department, leading some of the most publicized and complex white-collar investigations prosecuted in New York City. Iggy's impressive roster includes global investigations involving corruption within Tyco International, Ltd., which led to the arrest and conviction of Tyco's Chief Executive Officer and Chief Financial Officer. He has also handled investigations involving high-profile individuals, such as one case that he led as Detective assigned to the Manhattan District Attorney's Office involving the theft of 35 priceless heirlooms from Sotheby's auction house belonging to a very prominent political family, which culminated in the arrest of a Sotheby's employee and other accomplices. The stolen items were successfully recovered and returned to the family.
William McNeely –
Director of Investigations
William "Billy" McNeely joined the firm after 32 years of experience as a highly decorated member of the New York Police Department. Through his extensive experience as a Detective First Grade in the world's most elite crime-fighting and tactical terrorism response unit, William puts his dedication to the NYPD's mission of protecting and serving the public into private practice.
"Billy brings a wealth of experience and prestige to our team," said Herman Weisberg, Managing Director of Sage Intelligence. "His distinguished career in law enforcement and decision to join Sage is in line with the superior level of dedication and expertise that Sage is known for," adds Weisberg. Throughout his illustrious career, William has been the recipient of several notably prestigious awards, medals, honorable mentions and letters of acknowledgment for bravery and dedication to excellent police duty. Bill spent 17 years of his career in the Manhattan South homicide squad investigating many high-profile murders. He was elected by his peers to serve as a member of the Detective's Endowment Association, Inc. as Manhattan South Welfare Officer, Manhattan South Trustee and Chairman of Entertainment. William retired with an impeccable service record and the respect and admiration of his fellow officers within the NYPD and the citizens of the City of New York, which he served until January 2019.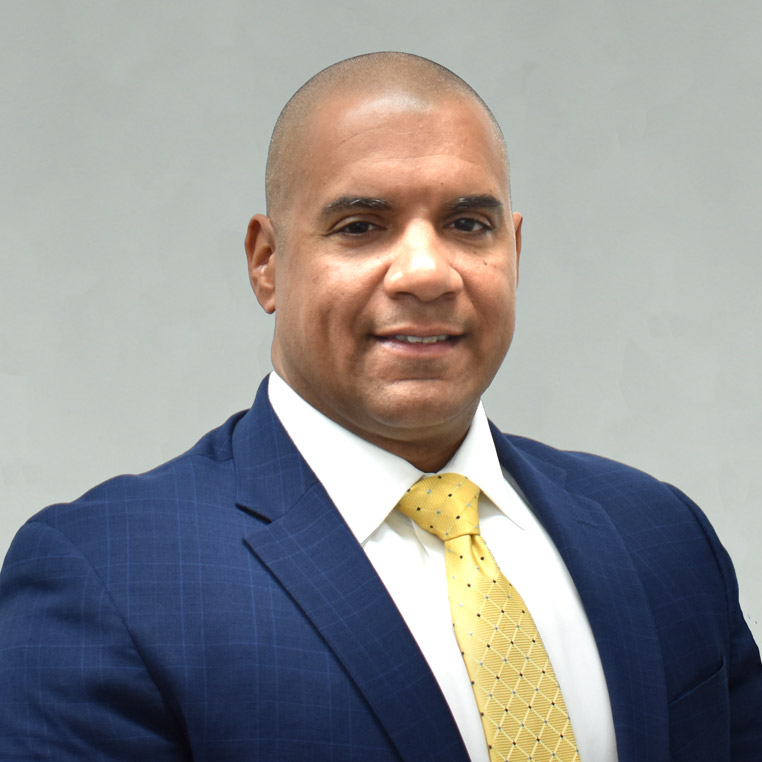 Geraldo "Gerry" Rivera –
Director of Digital Forensics
Geraldo "Gerry" Rivera is a 20 year veteran of the New York City Police Department and brings his front line experience in Digital Forensics to SAGE Intelligence after years of combating Cyber Crime. Born and raised in Brooklyn, N.Y., Gerry served in the United States Army before launching his police career in the 10th Precinct. Gerry served on September 11, 2001, and soon after took on assignments with the Street Narcotics Enforcement Unit and Anti-Crime Unit. He was ultimately transferred to the 10th Precinct Detective Squad, where he earned the coveted NYPD Detective "Gold Shield" and rose to the rank of Detective Second Grade.
After close to 10 years of investigating homicides, robberies, burglaries, and financial fraud cases in the Detective Squad, Gerry transferred to the elite NYPD Special Investigations Division, Computer Crime Squad. As a forensic examiner assigned to the Computer Crime Squad, Detective Rivera was tasked with identifying and seizing digital evidence, acquisition and examination of that evidence, and testifying in court as an expert witness.While with the Computer Crime Squad, Gerry initiated and assisted in hundreds of Cyber Crime Investigations, where he employed his vast experience, knowledge, and training to successfully uncover the truth. As part of his job detail, Detective Rivera frequently responded to major case incidents citywide to process crime scenes. His onsite efforts to recover probative digital evidence occurred on a moment's notice and under the most strenuous circumstances. These involved many high-profile investigations, including one centered on the homicide of a ranking member in New York organized crime.
Detective Rivera honed his digital forensics skills by undertaking hundreds of hours in intense, in-class training from several premier digital forensics partners such as EnCase Forensics, X-Ways Forensics, Magnet Forensics, Black bag Technologies, Autopsy Digital Forensics, Cellebrite Mobile Forensics and Mobilyze Mobile Forensics. As a result, Gerry is a Certified Cyber Crime Examiner (3CE), Cellebrite Certified Operator (CCO), Cellebrite Certified Physical Analyst (CCPA), Certified Blacklight Examiner (CBA), and a Certified Mobilyze Operator (CMO).
Additionally, Detective Rivera successfully completed the Department of Homeland Security Task Force Officer program and underwent an arduous federal background check for this coveted cross-designation status. As a DHS Task Force Officer, Gerry successfully investigated and assisted in federal cases, including Internet Crimes Against Children (ICAC) and notorious "To Catch A Predator" cases. In these cases, Detective Rivera's expertise in digital forensics was on full showcase via his testimony as an expert witness in federal court to deliver his investigative findings.
Also, during his tenure with the NYPD, Gerry received training in Dignitary Protection, Homicide Investigations, Special Victims Investigations, and Interviews and Interrogations. Ultimately, Detective Second Grade Gerry Rivera retired as a union delegate for the Detective Endowments Association and joined SAGE Intelligence Group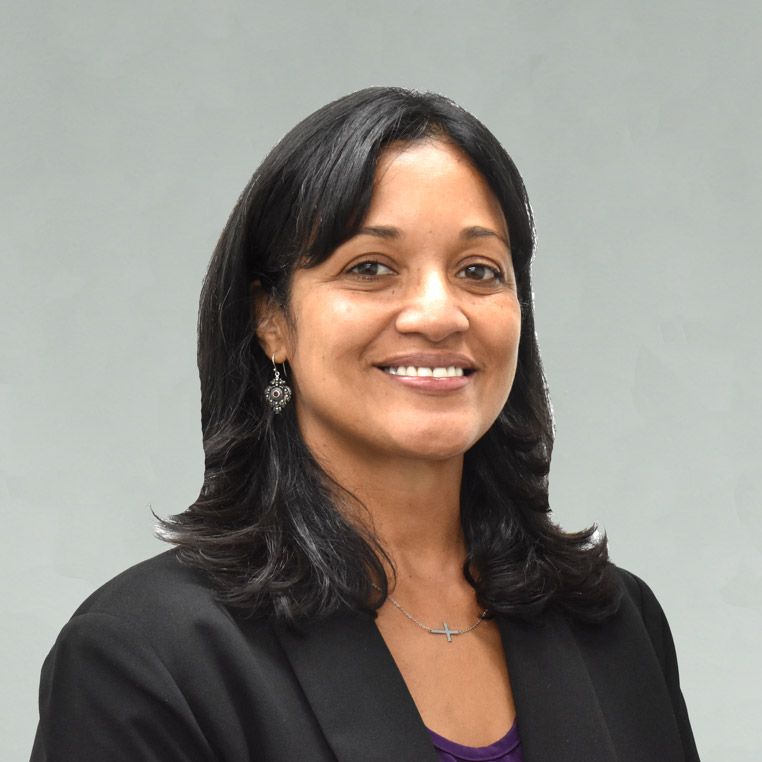 Irma Rivera-Duffy –
Senior Investigator
Irma Rivera-Duffy is a former "First Grade" NYPD detective with over 25 years of service. During this time, she was primarily assigned to various high-profile investigative units: Manhattan South Homicide Squad; Manhattan Sex Crimes Squad, and, early in her career, the 23rd Precinct Robbery Identification Program.
In the course of her ten years as a sex crime and child abuse detective, she was directly involved in the investigation of several notable cases, such as her 1987 arrest of Joel Steinberg convicted of brutally assaulting his wife (Hedda Nussbaum) and causing the death of their daughter "Lisa Steinberg." Irma was one of the first detectives to be assigned to the then-groundbreaking "Child Abuse Unit" within the Manhattan Sex Crimes Squad.Following her tenure in Sex Crimes, she was assigned to the Manhattan South Homicide Squad where she was directly involved in the investigations of the high-profile triple­murder that came to be known as the "Carnegie Deli murders," and also the infamous Greenwich Village murder of actress Adrienne Shelly.
During the course of her impressive investigative career, Irma expanded on her natural ability to not only think out-of-the-box-and connect obscure investigative dots-but also excelled as a highly intuitive interrogator and interviewer of suspects and witnesses.
Her NYPD career included being a member of the 24/7 elite Hostage Negotiating Team (HNT.) She joined HNT in the late 1980s and contributed to resolving a number of sensitive hostage negotiation/confrontations until her retirement.
Since her retirement in 2007, Irma spent several years as a Sex Crime Liaison/Investigator with New York University's security team where she focused on a variety of sex-related abuse (and other crimes) against students on campus, as well as investigating sexual harassment and discrimination allegations concerning students and employees.
Irma is currently a licensed private investigator that is often contracted by foster care agencies and private attorneys. She is frequently relied on to bring her vast experience to evaluate and probe their most sensitive, challenging, and confidential cases.
Irma reads, writes and speaks Spanish.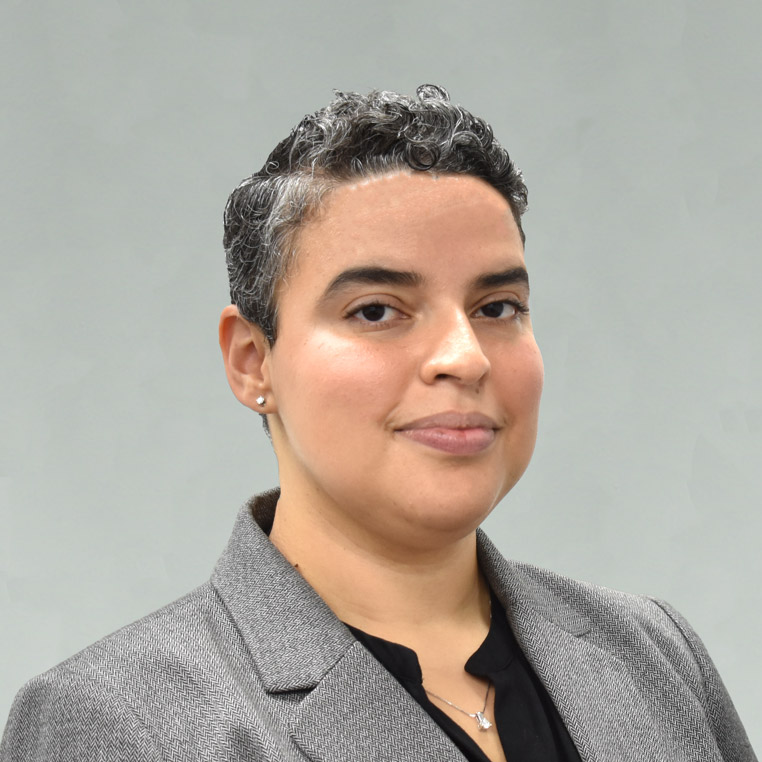 Raquel Busa –
Office Manager
Professional in Human Resources (Certified by HRCI and SHRM)
Master of Science, CUNY School of Professional Studies (Business Management and Leadership)
Bachelor of Arts, Fordham University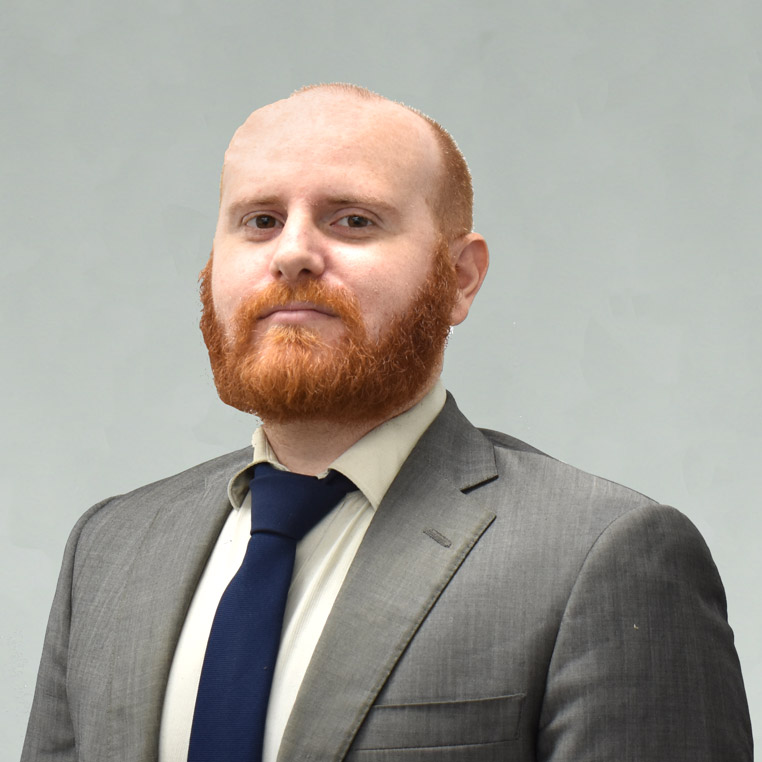 Dan Gorry –
Director of Research
Professional in Due Diligence
Bachelor of Arts in Political Science, University of Connecticut
Contact Us:
New York   Miami